€56.00 €65.94
If everyday life is wearing you out, leaving you tired and lacking energy, then our Energy Bundle, which includes Liposomal Vitamin C and Vitamin B12 Oral Spray, is for you.
Each product helps to support your energy levels naturally, helping you stay alert and energized throughout the day. Not only that, these vitamins support your immune system and your mental health and wellbeing too. This Energy Bundle will help you get ready to live life to the full again!
SOMEGA Liposomal Vitamin C (450ml/30 servings)
SOMEGA Vitamin B12 Oral Spray (15ml/120 servings)
— available on subscription from every 2 weeks
SOMEGA Liposomal Vitamin C:
  Pleasant-tasting Liposomal Vitamin C with natural citrus flavour. 1000mg Liposomal Vitamin C/15ml. Manufactured using patented liposomal technology for optimum absorption. Enjoy straight from the spoon or mix easily into your favourite cold drinks to boost their nutritional value.
Learn More
.
SOMEGA Vitamin B12 Oral Spray:
Pure and natural Vitamin B12 Oral Spray with natural berry flavour. High strength with 1200µg Vitamin B12 (methylcobalamin) per serving. Supports your energy levels, helps reduce tiredness and fatigue, supports mental health and wellbeing, and your immune system.  Expertly formulated to be optimally absorbed through the soft tissue of the mouth.
Learn More
.

Easy Omega-3 + Vitamin D3
225ml / 45 Servings
€29.95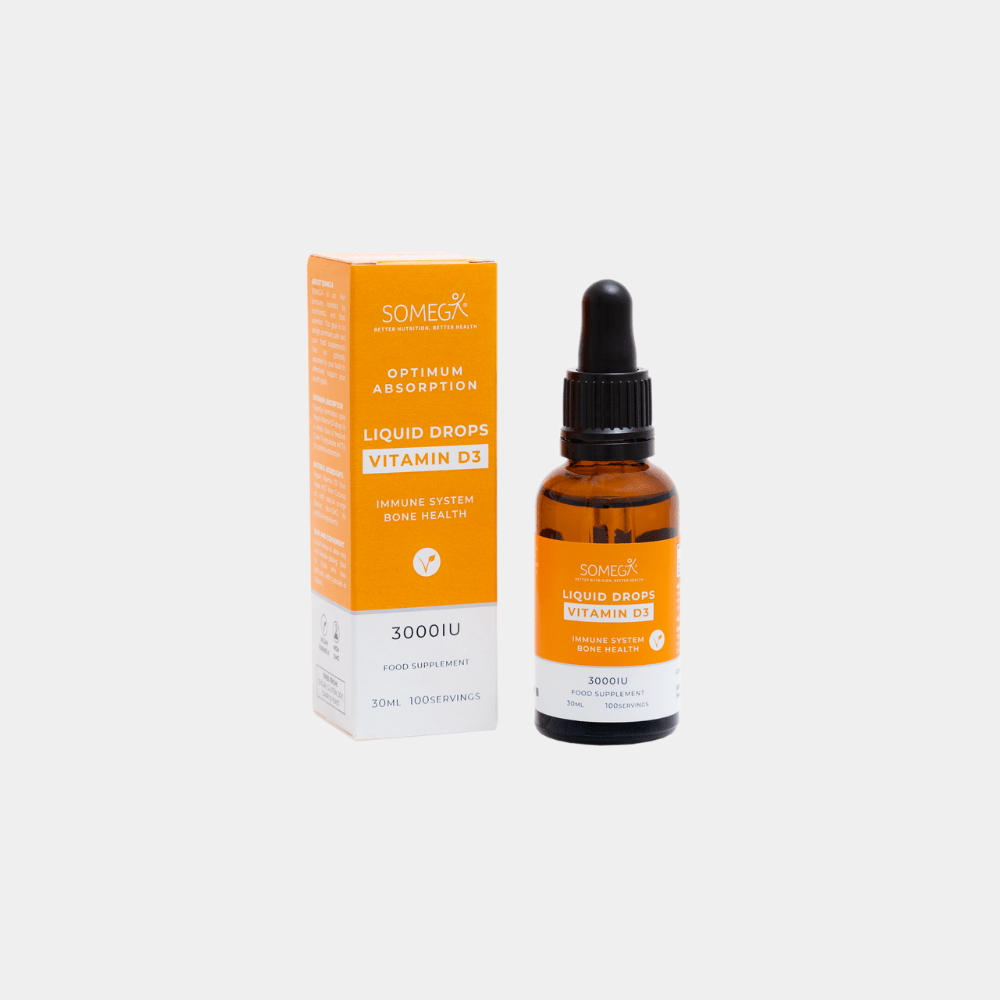 30ml / 100 Servings €19.95